Storybook Timeless Design & Storybook Construction supply are not builders, and they do not provide any management or supervision of the actual construction process. The Builder or Owner builder must provide this role and engage all the tradespeople themselves.


Owner Builder can also access trades directly, like a builder. Finding tradespeople has never been easier. You can use resources like hipages.com.au, for example. Australia's building industry primarily operates on a subcontracting system, which means a vast pool of tradespeople is available for various projects.

These are the main trades that need to be engaged for standard Storybook construction.
CARPENTER.
The carpenter is typically the first trade to be engaged in the construction of storybook homes, which heavily rely on quality carpentry. When site preparation requires more than just basic levelling, it's recommended to involve a carpenter who can provide advice on the most cost-effective use of machine operators they have worked with before. Hourly rates and float fees are usually more economical than an overall quote. Carpenters are responsible for the house's set-out, determining levels, and site cuts. It's crucial to ensure that your carpenter has the necessary experience in these areas and can identify the appropriate machinery required for the job. They will participate in the Lock-Up stage of construction and then return for internal finishing work, including fitting doors and architraves. Your carpenter will also coordinate building inspections with the appointed surveyor. Many carpentry teams have worked with clients for extended periods, gaining extensive knowledge of storybook architecture. If they are available in your area, it may be prudent to consider them and request a quote.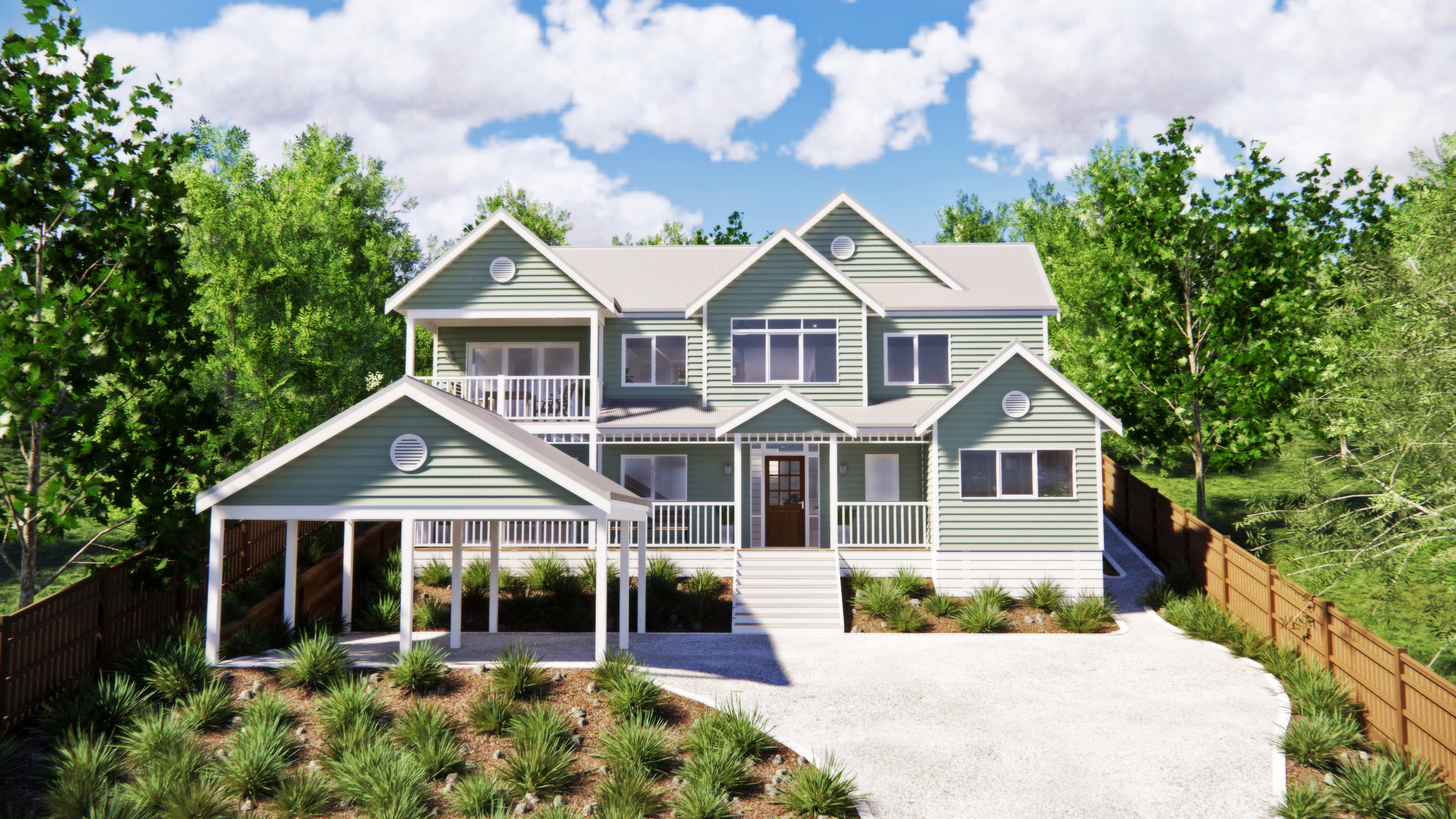 CONCRETER.
Once Storybook provides you with the working drawings and engineering for your design, we recommend arranging quotes for the concrete slab as soon as possible. Simply provide this information to the concreter, who will have all they need to get started. If only minor site works are required, the concreter's quote may include site preparation. It is advisable to obtain multiple quotes in this highly competitive area of construction. The goal is for your concrete to be ready to begin work promptly upon the issuance of the permit.
ELECTRICIAN AND PLUMBER.
The Storybook details of electrical and plumbing are set out working drawings stage so clients can start discussions and arrange quotations with these trades early. Although most of their work is done post-lock-up, there are two areas where they may be required when the construction starts. The electrician can provide a temporary power supply to a permanent position saving the cost of a hired temporary power supply. With concrete slab construction, the plumber will be required to install slab wastes for showers, toilets etc.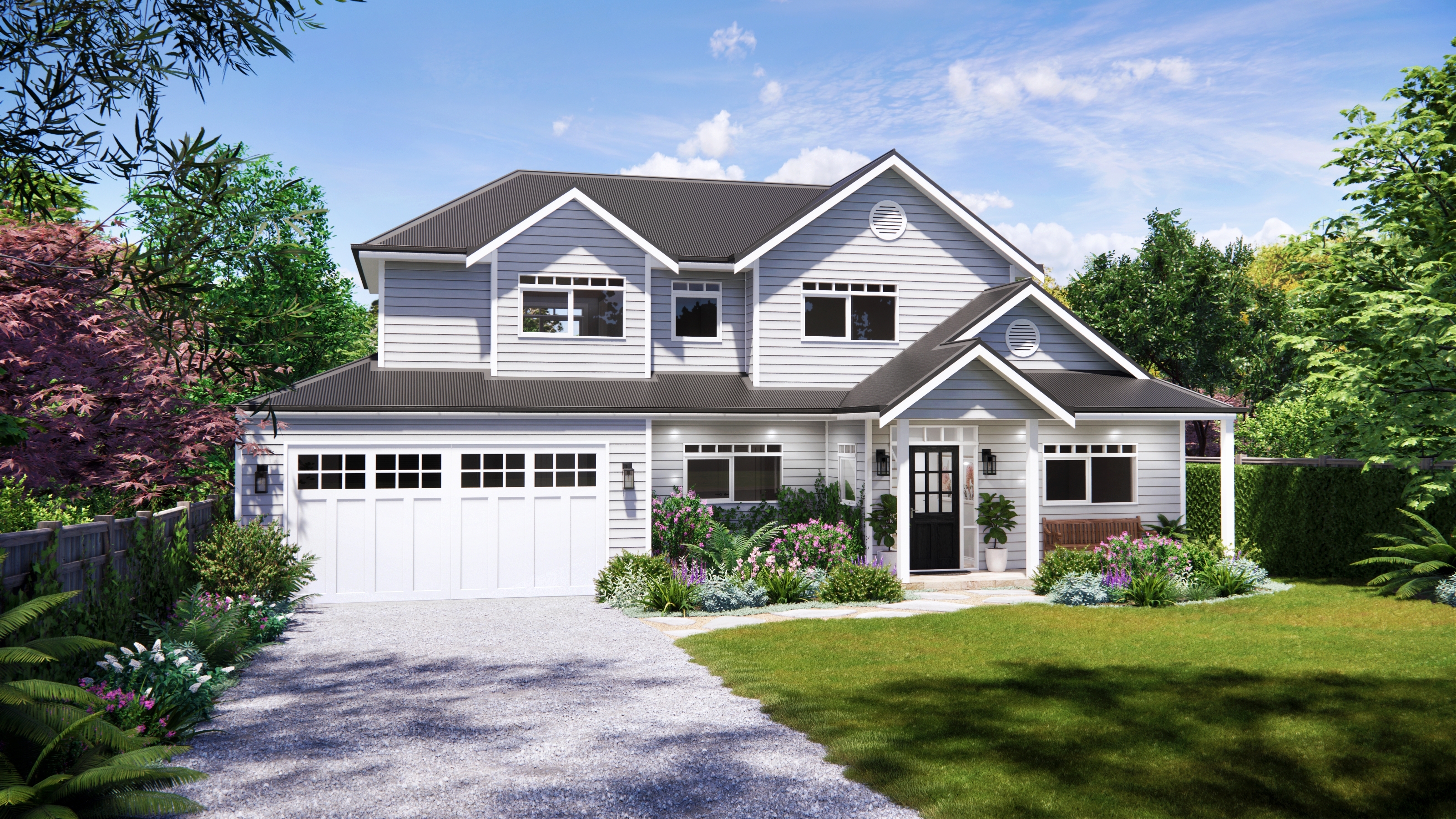 ROOFER.
Arranging the roofer quotation is easy because SCS Supply the entire roofing, flashings, screws etc.., so it's just a labour-only quote. Many roofers regularly install roofing for our clients and are familiar with the Storybook complicated roofs and the Storybook method of estimating labour costs. In many cases simply a phone call to a roofer on the Storybook list of trades previously used by our clients is all that's necessary to arrange a quotation.
NOTE. The above five trades will see your home built to the lock-up stage. Even before the issue of permits, the vast majority of our owner-builder clients have already engaged them all.
PLASTERER.
The plaster quotation is best left until lock-up stage is reached so the plasterer can properly determine the job by direct measuring. Plastering is usually a supply and fix trade and often also includes the installation of insulation. It is also highly competitive and subject to widely varying quotes. As a general principal the cheapest quotes seem to be obtained as you get closer to the job. To assist in your analysis of a quote you have received Storybook presents the plaster estimate in a fragmented way, that is the cost of plaster / associated products and insulation, and separately the labour to hang the plaster sheets, install insulation and complete the stopping and sanding. Of course, before installation of plaster your already engaged electrician and plumber will return to complete the in wall rough ins etc. Remember to take a photo of all walls and ceilings just before plaster is installed for future reference.
TILER.
Tiling of bathrooms and kitchen happen when the home is approaching completion. Tilers usually also provide the service of the waterproofing of wet areas prior to tiling, so when obtaining quotes, include the waterproofing also.
CHOOSING FIXTURES AND FITTINGS.
Whether you Engage a Registered Builder or choose Owner building, to manifest your vision, you should choose all the fixtures and fittings yourself. That's how you get the exact look you are after. Everything you see plays a role in the feel and perception of quality in the finished home. Hunt out the bargains, they are out there, and with the internet, they are so much easier to find today. One of the challenges of sticking to a budget is that you may come across more expensive items than you prefer. In such situations, it's important to make an effort to find alternative options that are just as good but more affordable. This may require some extra time and effort, but it can be worth it in the long run.
Read the sections

"be your own interior designer. "
for tips on budget control and how you can get a great result cheaper.